An Introduction to A Little Alchemy
Introduction:
A Little Alchemy is a unique artisan body care company focused on the highest quality products and amazing scents. We are known for our vegan and cruelty-free products, as well as for our unique artisan fragrances. We pride ourselves on our high quality products that are made in small batches to ensure quality. We are not just another handmade soap company, but rather a little alchemy.
Creation
A Little Alchemy was created out of boredom. We were tired of the same old scents in every store and wanted something more interesting. So we began to experiment with different fragrances and create our own unique blends. We started with soap and lip balms because we thought that other people would appreciate our unique and mystical scents. We were right! People began to ask us what we were using and where they could buy it. This led us to research other bath and body products that we could make. We eventually decided to open our own bath and body shop and provide people with the opportunity to explore their own creativity and unleash their inner Alchemist.
Failure
Our story begins in 2015, where we attempted a Kickstarter to help fund our vegan and cruelty-free bath and body company. Unfortunately, we didn't reach our goal but still decided to invest our own time and money into the project. We realized that we had been making things we thought other people would want and that wasn't our goal, so we restarted and made what we liked and were passionate about instead. This new direction paid off, and after reformulating and repackaging, we took our products to our first local event, Colorado Goth Fest. We were excited to see people with similar interests and aesthetics as ours and were excited to see what would come of it. Unfortunately, it rained for the first 20 minutes of our setup and ruined half of our products. However, once the event started the people who did get to experience our creations liked what we had to offer and we made some great connections with other vendors, which gave us more insight into what our new business could become.
Resurgence
We continued to learn from our mistakes and ventured out to create a website where people could order our products, and as time passed we attended more events, meeting other small business owners in the process and learning where we were welcomed and where we would be overlooked. Over the next couple of years we would reformulate and redesign everything, honing our craft to be exactly the way we envisioned it to be. It was just the two of us, staying up all hours of the night handmaking every batch, designing and assembling the labels and packaging, even hand painting the bath bombs all in preparation for the next event that we would be attending.
Expansion
Suddenly, what started as a small passion project in our kitchen soon became an overwhelming business endeavor. As our company continued to grow, we realized we needed more space to accommodate both our business and our personal living space. We searched high and low for the perfect home, but nothing seemed to be the right fit. We were stuck. Then it hit us: maybe we should open our own physical shop. This would give us the opportunity to not only create and sell our products, but also to have a place to be able to interact with our customers and form more personal connections. A Little Alchemy would finally have a permanent home!
The Future
We are so excited to finally be able to open our very own brick and mortar store in Downtown Colorado Springs! As if it was meant to be we found the perfect spot and our store is currently under construction. We hope to open early 2022, but we'll make sure to announce the exact date when its been decided. In the meantime, we'll be continuing to operate our online store and ship our products all over the United States!
Conclusion:
We are so excited to be an integral part of this new occult movement. A Little Alchemy aims to bring back some of that magic into our daily lives by providing unique scents and formulations, all while maintaining ethical practices in every step of production. We want to thank all of our loyal customers for their support, encouragement and most importantly, the feedback. It has helped us grow into what we are today - a small but powerful business full of unique bath and body products that you won't find anywhere else!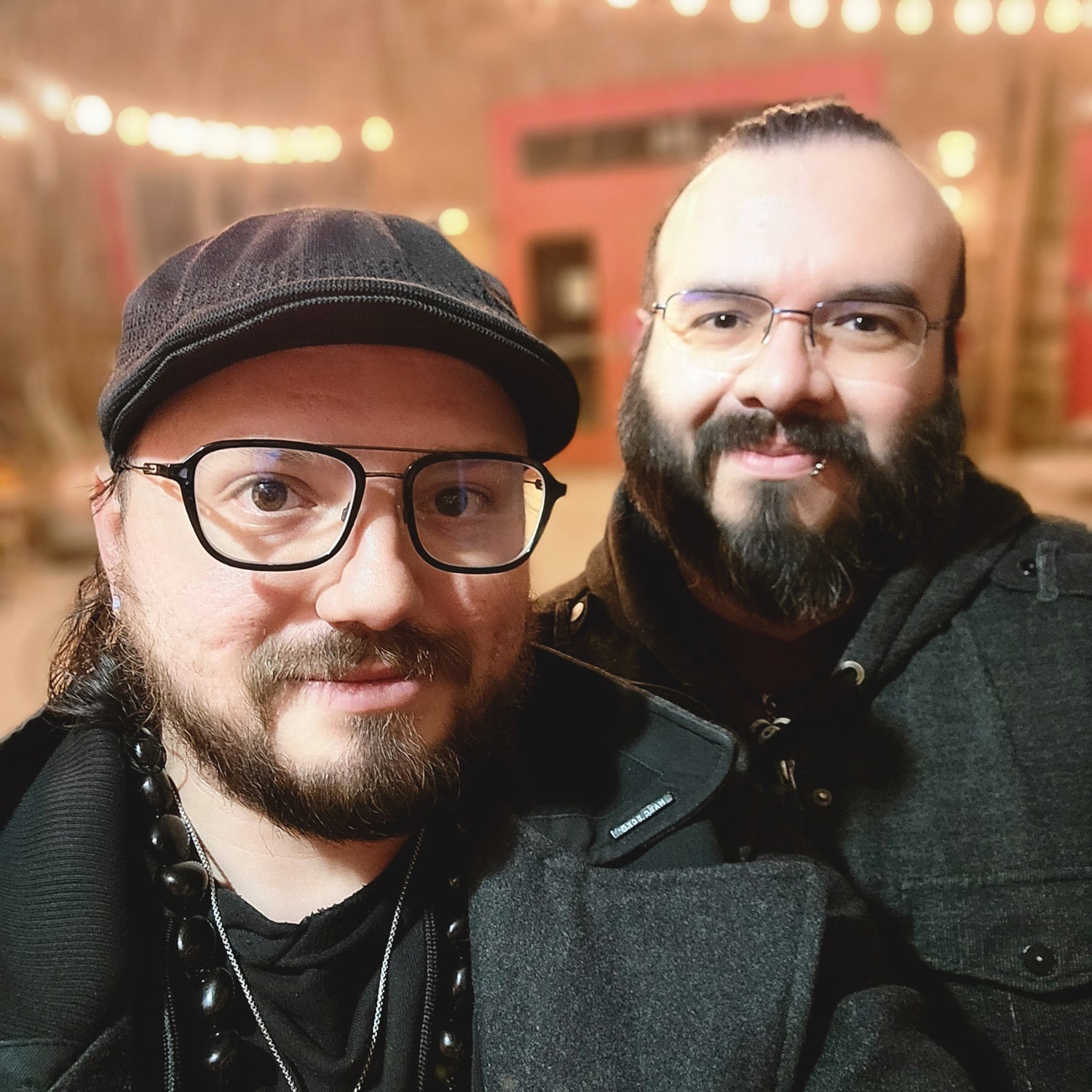 Thank you!
Founded in 2015, A Little Alchemy is a unique, dark-aesthetic retailer with a decade long love story. Our owners, Imber and Gabriel, have been together for 10 years and continue to run the business with the same passion they started with.
Shop All